Apply Now for the MTR 100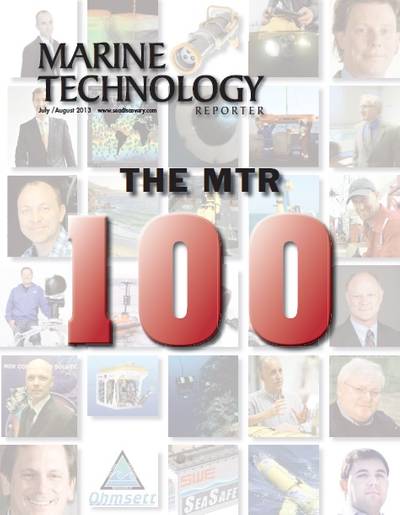 Marine Technology Reporter's MTR 100 awards edition is a comprehensive annual ranking of the 100 leading companies serving the global subsea industry.

This year marks the ninth running of the MTR 100, a salute to the leading companies, people and technologies that collectively have helped to shape the history, present and future of one of the world's most dynamic, fast-evolving and challenging markets.

Apply by June 20, 2014 to have your company considered for coverage in the July/August 2014 edition: http://mtr100.seadiscovery.com/.