U.S. Okays ConocoPhillips LNG Exports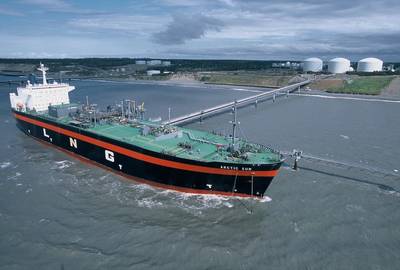 The U.S. Department of Energy has renewed authorization for liquefied natural gas (LNG) exports from the North Kenai ConocoPhillips facility, reports Reuters.
The approval is to export about 40 billion cubic feet of natural gas from its Kenai LNG export terminal in
Alaska over
the next two years starting Feb. 19.
U.S. Senator Lisa Murkowski applauded the decision. Over the last year she has been urging Department of Energy officials to support ways to commercialize Alaska's natural gas reserves like the current
Conoco facility
as well as the Alaska LNG project.
The Kenai facility was the first LNG export facility in the United States. Most of the
gas exports from
Kenai have gone to Japan since the plant entered service in 1969.
The federal approval will allow ConocoPhillips to export gas to any country the United States has a free-trade agreement with or any other country with which trade is not prohibited by U.S. law.