Ocean Sonics' icListen Team Adds Two New Hires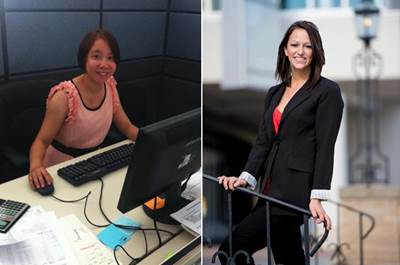 Zhao joined the team as Accounting Administrative Assistant and will be responsible for payroll, data entry, and preparing financial statements. Zhao has a Bachelor of Arts Degree from the
Fujian University
in China and a Diploma in Business with Honors in Accounting from the
Nova Scotia Community College
.
Lauren joined the team as Marketing Coordinator and is responsible for communications,
brand management
, and logistics for the company. Lauren holds a Bachelor of Business Administration Degree with a First Class Honors Major in Marketing from the
University of New Brunswick
. Originally from Woodstock,
New Brunswick Lauren
recently moved to Oxford, Nova Scotia and is proud to call the "Blueberry Capital of Canada" home.
Ocean Sonics designs and manufactures the icListen Smart Hydrophone, the icTalk Smart Projector, and other related accessories for precise measurement of ocean sounds