New JV for Integrated Drive And Control Solutions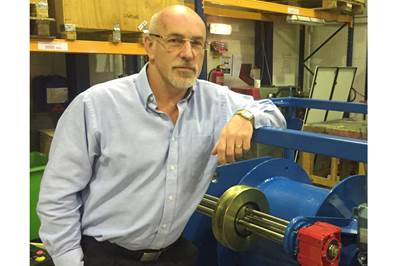 Scantrol, MEC/MJR and Hydrofit join forces in Dynamic Integrating in order to offer electric and hydraulic drive and control solutions for marine and offshore winches in UK. At the forefront of Dynamic Integrating is Derek Walker, with over 35 years of experience in drive solutions and Active Heave Compensation (AHC) for winches and cranes.
The director has long experience of converting minimal or complex specification into a reality of hydraulic and electrical winch drives and controls, particularly for Active Heave Compensation.
Customers exploiting Dynamic Integrating's long experience and proven technology will benefit from greater solution understanding, reduced technical and commercial risks, reduced R&D costs and increased operational time. In sum this gives the customer reduced lifecycle cost for their winch or crane applications.
Dynamic Integrating's main customer base will be in the U.K. The JV partners Hydrofit, Scantrol and MEC/MJR are still independent companies offering their technical solutions either individually or together in the global market.
"In the current market situation we expect the retrofit market to be at least as important as the market for newbuilding. I am currently receiving several enquiries about upgrade of existing systems. For instance is AHC upgrade a cost-efficient way to add substantial value to an existing subsea winch compared to buying a new system," Walker explained.