First DDG Modernization Warship Departs on Deployment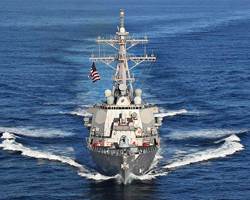 The first ship to complete the DDG modernization (DDGMOD) midlife hull, mechanical, and electrical upgrade, John Paul Jones is a hallmark of both the platform and a successful maintenance program.
The DDGMOD upgrade consisted of extensive changes through every compartment of the ship. Beginning in Spring 2010, the local maintenance community and numerous contractors worked together with the ship's crew to install more than 70 ship alterations, 35 of which had never been done before.
After initial testing of the new installations, John Paul Jones demonstrated advances in her design, during multiple unit and strike group level exercises.