Northrop Grumman $323M Contract, CVN 79 Modifications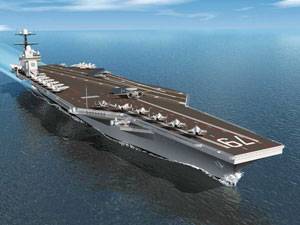 Northrop Grumman Corporation (NYSE:NOC) received a $323.6m, cost plus incentive fee contract extension for continuation of work on the nuclear-powered aircraft carrier CVN 79. The company's Shipbuilding sector in Newport News, Va. is the prime contractor. Work performed under this contract includes the continuation of ship design activities, procurement of long-lead-time materials to support construction and advanced construction work on select parts of the ship.

CVN 79 is the second ship of the new Gerald R. Ford class and has not yet been named. The Ford class will continue the legacy of highly capable U.S. Navy nuclear-powered aircraft carrier ship platforms. Enhancements incorporated into the design include flight deck changes, improved weapons handling systems and a redesigned island, all resulting in increased aircraft sortie generation rates. It will also include new nuclear power plants, increased electrical power generation capacity, allowance for future technologies and reduced workload for the sailors, translating to a smaller crew size and reduced operating costs for the Navy.