Alfa Laval, Spliethoff Deal for Cleaner Ships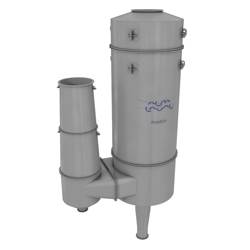 Alfa Laval already has another system in successful operation on DFDS Ficaria Seaways. This system treats the exhaust gas of a 21 MW MAN main engine and is currently the largest scrubber in operation in the market. To date, the system has completed more than 4,000 operating hours.
Frank Louwers, Director of Spliethoff, explains that the investment in this technology ensures that Spliethoff will be well prepared to meet the upcoming sulphur legislation in 2015 (0.1% limit) in European and American ECA waters. It is expected that the scrubber installation will deliver significant environmental benefits.
To minimize the energy consumption of the scrubber, the water flow is automatically adjusted to the engine power. The system is also designed to vary the water flow depending on the sulphur content in the fuel.
The Spliethoff Group