Puget Sound Box Volumes Rebound in 2015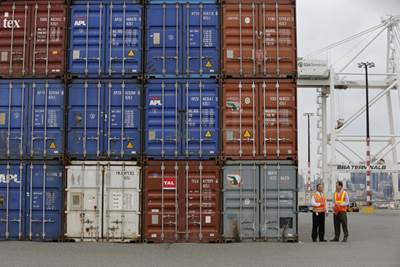 International container volumes through the Puget Sound rebounded strongly in 2015 with The Northwest Seaport Alliance handling more than 3.5 million 25-foot equivalent units (TEUs), an increase of 4 percent.
Auto imports reached a new record in 2015, up 4 percent to 183,305 vehicles. Meanwhile breakbulk cargo—items too large of bulky to fit in a container—fell nearly 8 percent.
"With the strong support from our labor partners, along with a focus on operational excellence, customer care and strategic infrastructure investments, we expect to continue to see an increase in cargo volumes and related jobs in the region," Wolfe said.