Zhu Named President Wärtsilä China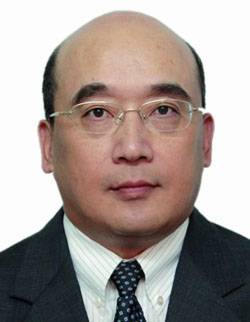 John Zhu has been appointed President of Wärtsilä China, Ltd. as of January 1, 2009.
Zhu's most recent appointment was as Country Manager for Eaton Truck & Bus Components in , a position he has held since 2005. Eaton Corporation is a diversified industrial manufacturer headquartered in the . Zhu has also held other managerial positions in the automotive industry and in the consultancy business, both in and in the .
Mr. Clas-Eirik Strand, the current President of the company, will retire on February 28th, 2009, when he reaches his retirement age.
Wärtsilä has been present in since 1986 through its fully owned subsidiary, Wartsila China Ltd, and through long-term license agreements. During recent years, Wärtsilä has begun the production of propulsion and engines at its subsidiary and joint venture companies' plants. In 2007, Wärtsilä opened a large new reconditioning workshop in .
Altogether, the company currently has approximately 1600 employees in its subsidiary and joint venture companies, located in , , , , Hong Kong, Panyu, , and .