Hope Services, Inc. (HSI) Delivers Again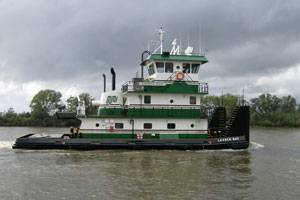 On October 5, 2009, Hope Services Inc. (HSI) delivered the M/V Lavaca Bay to Higman Marine Services, of Houston, Texas. The 2000 horsepower boat measures 72 ft by 30 ft with a draft of 10 ft.
Hope Services, Inc. has been designing and building vessels since 1986, but has been expanding its operations over the last year to include more vessel repair and refurbishment at its Dulac, Louisiana, facility. In addition to the core ship building operations, HSI has now expanded to include offshore oil and gas fabrication, off loading of jackets and decks as well as storage of that equipment.
(www.hopeservicesinc.com)