Mitchell Commercial Director at Cosalt Offshore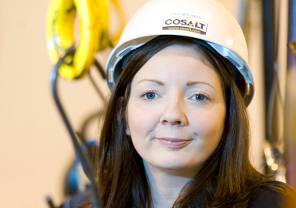 Cosalt Offshore, a provider of lifting, tooling and marine services to the oil and gas industry, has announced the appointment of Lisa Mitchell as commercial director.

Mitchell has worked for the company since 2000, when it was GTC Group and then became Cosalt Offshore in 2007, following acquisition. Her previous roles included contracts manager and commercial manager.

Mitchell, a Law and Management honors graduate from The Robert Gordon University and former pupil of Westhill Academy, worked at Conoco and Brown and Root before joining GTC Group. Her specialties include tendering and client account strategy development. As well as her role as Commercial Director for the Cosalt Offshore UK business, Mitchell assumes responsibility for the Client Operations teams in Aberdeen.