ABS Teams with Industry on Boxship Safety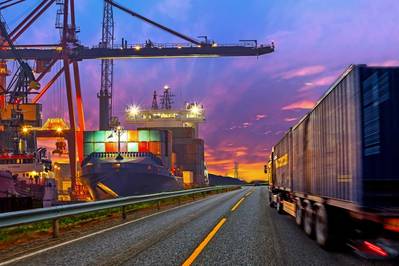 ABS and representatives from the Cargo Incident Notification System (CINS) form a joint industry project to develop best practices for carriage of dangerous goods.

ABS and leaders representing the Cargo Incident Notification System (CINS) are teaming up to develop actionable recommendations to help mitigate risks posed from the stowage of dangerous goods on containerships.

ABS has been working with CINS members over the past six months to develop best stowage strategy guidelines. Following a three-month trial, the best practice guidelines will be published on the CINS website www.cinsnet.com. The collaboration assembles key industry stakeholders to examine the challenges and risks containership owners and operators face when stowing dangerous goods.
"Carriage of dangerous goods, not properly identified or accounted for, can be detrimental to the safety of the ship and more importantly the people on board that ship," said ABS Vice President for Technology, Gareth Burton. "Central to our joint effort is advancing safety by developing a set of best practices incorporating key lessons learned provided by CINS members from past incidents."
The objective of this project is the compilation of a comprehensive set of best practices to improve stowage planning and hazard mitigation for dangerous goods carriage, leading to a focused application of existing risk assessment processes.
"By working together with ABS and other leading international partners, we can share our experiences and help to improve the safety of stowing dangerous goods," said Uffe Ernst-Frederiksen, CINS Chairman. "We are looking forward to channeling these experiences into the development of this new industry best practices document and welcome views, insights, and other risk-based approaches from various carriers that can help improve fire safety in our industry."