Pirate Hunter HDMS Absalon Returns Home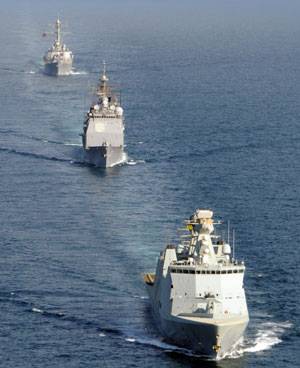 Following an eight-month deployment, Sailors aboard HDMS Absalon (L-16) are returning home to Denmark.

Absalon spent the last time of their deployment participating in Combined Task Force (CTF) 151, a multinational task force conducting counterpiracy operations to detect and deter piracy in and around the Gulf of Aden, Arabian Sea, Indian Ocean and Red Sea.

During her deployment and her time with CTF 151, Absalon made contact with more than 80 suspected pirates during the deployment period, confiscating nearly 60 weapons and eight boarding ladders to be used as evidence in the prosecution of the suspected pirates.

As part of CTF 151, Absalon worked alongside ships from the United States and Turkey while coordinating with approximately 20 nations operating within the Gulf of Aden.

"There was one day when a distress call came over the international frequency saying that a motor vessel was being attacked by a pirate skiff," said Capt. Dan B. Termansen, Absalon's commanding officer. "We had our helicopter up and on scene, and the Turkish frigate Giresun put theirs up as well. With both helicopters on scene and the Absalon closing in, we were able to protect that vessel and keep them from getting pirated.

"Regardless of what flag a Navy ship may be flying out here, we're all working together to fight a problem that affects everyone," Termansen continued.