Accredited Vessel Inspector Scheme Conference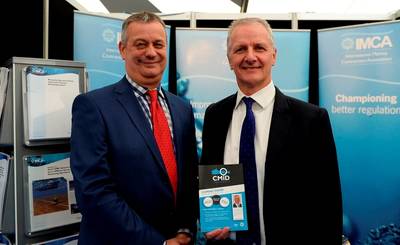 An essential event for all Common Marine Inspection Document (eCMID) and Marine Inspection for Small Workboats (eMISW) stakeholders.
The forthcoming Accredited Vessel Inspector (AVI) Conference will be taking place at the Novotel at Schiphol Airport Amsterdam on Tuesday April 25, 2017. This Conference is designed to provide a range of updates to AVIs on the current state and future development of the eCMID system. However, it is open to all vessel inspectors who have yet to be accredited and will provide the ideal opportunity to find out exactly what the advantages are to being a member of this professional, accredited body.
The program for the Conference is available on the Marine Surveying Academy (MSA) and IMCA websites. In brief, there will be an opening presentation given by Mike Schwarz, CEO of the International Institute of Marine Surveying and Chris Baldwin, the eCMID project manager at IMCA, on the history of the AVI scheme and the future of the eCMID system to 2022.
Other key marine industry presenters will include Mike Vanstone of
Vattenfall
, Anders Boman of Northern Offshore Services, Ian Coates of Specialist Marine Consultants and AVI Trainer, Ursula Smith DP system inspection expert, and Sujit Viswanathan Principal Marine Surveyor at
DNV GL
.
The presentations, panel discussion and networking opportunities will promote stimulating discussions and engagement and make this a 'must attend' event.