Finning Power Systems Achieves Platinum Status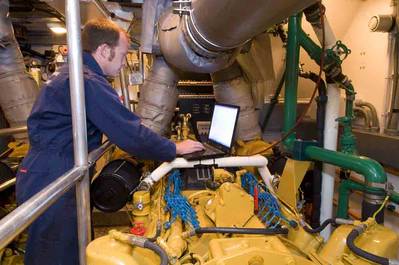 Finning Power Systems (Finning) has achieved Platinum status in maritime industry consulting firm, Germanischer Lloyd's Marine Service Assessment.

Finning, the sole supplier of Caterpillar equipment in the UK has received a Platinum award from global maritime industry consulting firm, Germanischer Lloyd (GL), for its high levels of service, delivery and support on marine diesel engines and generator sets.

Following a two day assessment by GL, Finning achieved the highest score of any Caterpillar dealer to date, and became the third dealer in the EAME to be awarded Platinum status.

The Marine Service Assessment (MSA) was established by Caterpillar, in association with GL, to assess marine dealers, with the aim of identifying improvements that they can implement to ensure customers receive the levels of service they have come to expect, regardless of where in the world their vessel is located.

As part of the assessment, ten members of the Finning marine team were interviewed on various aspects of marine service process and procedures including technical support, field repairs, sales and delivery time.

On receiving the award, Craig Patrick, Head of Operations - Marine at Finning Power Systems said, "Our objective has always been to exceed the highest industry standards wherever possible. It has taken a real team effort to get to this point and meet all the individual requirements for the assessment.
"For our customers, it demonstrates that they are working with an organisation that understands the importance of providing high quality service and support and one which is truly committed to achieving exacting standards."