Aker Arctic Acquires Canada's Akac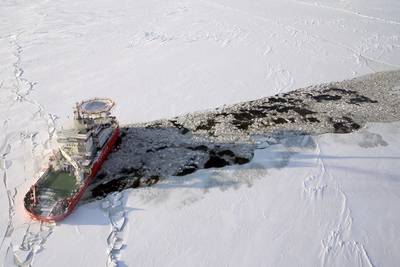 Aker Arctic Technology Inc has acquired full ownership of Canadian based company Akac Inc, which is known in the oil and gas industry for its involvement in the Arctic offshore projects and operations.
According to
Aker Arctic Technology
, the acquisition strengthens its position in the field of Arctic offshore work. Akac provides tailored solutions and consultancy to enhance the operability, efficiency and safety of offshore operations in ice conditions.
The ownership change is effective as of June 1, 2015. Akac will continue operations in both its Canadian locations, under the management of newly nominated company president Evan Martin. Akac's previous owner and founder, Dr. Arno Keinonen, will remain in the company as a senior advisor.
The new structure will allow both companies to provide more comprehensive solutions that incorporate the icebreaker design expertise of Aker Arctic with the operational experience of Akac. Aker Arctic's existing design and model testing services will be enhanced by incorporating Akac's practical approach and unique operational expertise in the offshore industry in ice covered waters. Technologies developed by Aker Arctic, such as the vessel simulator for ice environments, will allow Akac to better meet the needs of its clients by expanding the range of operational planning, operator training, and risk based ice management services provided.
"We need to be where our clients are and secondly by teaming together we can better solve our clients' challenges in Arctic offshore operations and develop risk and operational services which are based on solid practical experience both from icebreaker building and design and ice management operations," said Suojanen (
Aker Arctic Technology Inc
).
Aker Arctic has developed 60 percent of the worlds existing icebreakers and Akac Inc. has a wide range of hands on experience in ice management operations.
Together, the companies will have a larger foundation upon which to develop expertise as the companies will collaborate on common research and development goals. The companies aim to provide a full range of ice related engineering services including conceptual and engineering design, model testing, operational planning, field trials, operational support and training.