Hempel Acquires Crown Paints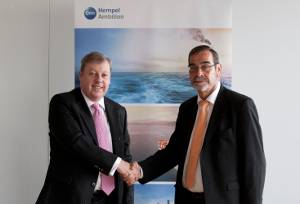 Danish-based Hempel announced today the acquisition of Crown Paints Ltd. This is a result of its One Hempel – One Ambition growth strategy.
The Decorative segment represents a significant part of the global coatings industry and is expected to keep growing. Therefore, the acquisition of a company strong in the Decorative market is an important part of Hempel's strategy.
"Crown Paints represents everything we were looking for – a solid position in the market, a sound financial situation, as well as innovative R&D and marketing," said Hempel's CEO
Pierre-Yves Jullien
.
The acquisition will not change Crown Paints' brands' identities, and the daily management and decision power will also remain local.
Hempel will
also continue to carry out Crown Paints' existing objectives.
Crown Paints' management is excited about the acquisition. "With Hempel we have succeeded in finding the perfect new owner," says Brian Davidson, CEO of Crown Paints. "An owner who, like Crown Paints, has many years of experience. There is no doubt that Hempel will contribute significantly to the continued development of Crown Paints."