ABB Acquires Los Gatos Research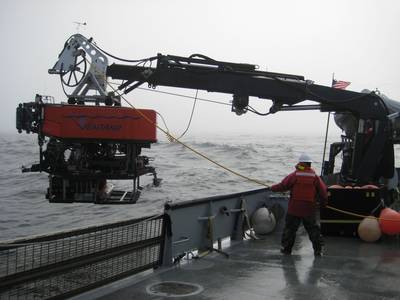 ABB to acquire Los Gatos Research (LGR) adding a new line of high-performance gas analyzers to its measurement business.
Los Gatos Research (LGR) of Mountain View, California, is a 19-year-old, nearly 40-person company that provides analyzers and services to a wide range of customers needing real-time measurement of trace gases and isotopes for research and environmental monitoring.
LGR's novel and innovative laser-based measurement strategies allow for non-destructive analysis of gases and liquids. The company's analyzer technology is based on Off-Axis Integrated Cavity Output Spectroscopy (OA-ICOS) that has a substantially higher sensitivity, precision and accuracy than other traditional sampling and laser-based technologies. LGR's employees will join the global Measurement Products business unit in ABB's Process Automation Division.
Terms of the deal were not disclosed but it is expected to close in 3rd quarter 2013, subject to customary regulatory approvals.

"LGR fills a gap in our technology portfolio and brings a host of new solutions that are vital to industrial customers, such as oil & gas production and transportation, combustion, emissions, power generation and environmental monitoring," said Kishore Sundararajan, global business unit manager in Measurement Products. "This technology has tremendous promise, and we look forward to combining it with our product development and channels to market."

ABB's Measurement Products business unit (www.abb.com/measurement) is among the world's leading manufacturers and suppliers of instrumentation and analyzers. With thousands of experts around the world and high-performance technology, ABB's team is dedicated to making measurement easy for its customers.

"ABB offers tremendous opportunity for LGR's cavity enhanced laser absorption technology to reach a wider range of applications in the global market," said Doug Baer, President, Los Gatos Research. "In addition to helping LGR broaden its product line to address new opportunities, this will also provide a great opportunity for our employees to grow in a large global organization."