Inmarsat Complete Globe Wireless Acquisition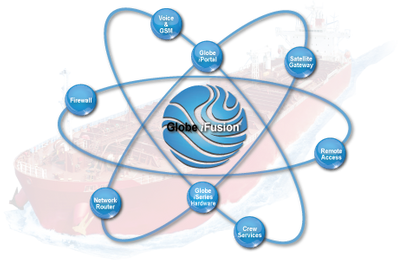 Inmarsat inform that the US$45-million deal to buy Globe Wireless, the Florida-based provider of value-added maritime communications services to the shipping market, has been finalised.

Inmarsat has confirmed that it has completed regulatory and other approvals in relation to its purchase of Globe Wireless, which included the business and substantially all of the assets of Globe Wireless, which in the twelve months ended June 30, 2013, generated revenues of US$91 million and currently has an installed customer base of over 6,000 ships.
Globe Wireless' Globe iFusion® integrates shipping operations communications: a FleetBroadband satellite system, least-cost satellite gateway, firewall, router, voice & GSM network, crew services, applications, network management with remote monitoring & management tools.

"The deal will bring an unrivalled suite of products and value-added services to Inmarsat's existing maritime customers and offers "a highly compelling transaction for Inmarsat," said Rupert Pearce, CEO of Inmarsat. "The integration of Globe Wireless with Inmarsat's maritime business unit is expected to deliver improvement in profitability within the first year."