Signed Contracts for Acquisition of Two Resale Supramax Bulk Carriers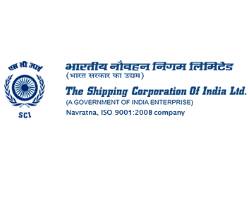 The Shipping Corporation of India Ltd. (SCI) has signed contracts for acquisition of two resale Supramax bulk carriers with M/s Grand Yard. Investments Ltd., China on 15th April, 2011. These vessels have been acquired through a competitive global tendering process and SCI has selected the vessels of M/s Grand Yard Investments based on the technical suitability and commercial competitiveness.

These vessels are presently under construction at M/s Guoyu Shipyard, China which is under the same group of M/s Grand Yard Investments Ltd. The vessels are at an advanced stage of construction and would be delivered to SCI within 4 months and 5 months of contract effectiveness respectively.

SCI presently has 17 bulk carriers in its fleet out of which some of the Handymax bulk carriers would be due for phasing out shortly. The vessels contracted now would enable SCI to partly replace some of these Handymax bulk carriers which have completed their economic life. SCI also has another 6 Handymax bulk carriers on order with STX Shipyard, China which will join the SCI fleet during the year 2011-12.

The major economies of the world are on a revival path after the global slowdown. The fundamentals of Asian economies continue to be strong and outlook for dry bulk trade remains positive. SCI would be able to cater to this growing trade with the new vessels upon delivery. SCI also has further plans to augment its bulk carrier fleet by acquiring Panamax and Capesize bulk carriers in the near future.

SCI has embarked upon a major fleet acquisition plan and presently has 31 vessels of 20.22 million DWT on order. This includes all types of vessels, i.e. crude oil carriers (VLCCs), dry bulk carriers, cellular container vessels and offshore supply vessels. Total investment for these projects would be over US $ 1.39 billion (about Rs. 6,200 Crores).

Source: THE SHIPPING CORPORATION OF INDIA LTD.