IMO Urges Action on BWT & Cruise Ship Safety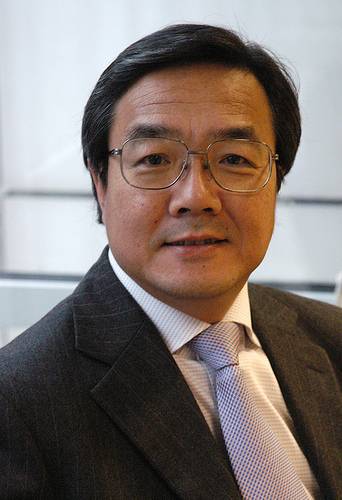 IMO Secretary-General Koji Sekimizu calls on governments & the shipping industry to take prompt and decisive action on a number of key issues.

In a keynote address to the International Chamber of Shipping (ICS) Conference in London, Mr. Sekimizu told shipowners that they had the power to encourage their flag States to ratify the International Convention for the Control and Management of Ships' Ballast Water and Sediments, 2004 (Ballast Water Management Convention) as soon as possible, as well as to implement its provisions with immediate effect.

He pointed to the good number of ballast water treatment technologies now approved and available, together with the fixed deadlines for their application contained in the Convention, as convincing reasons why the industry should not wait any longer to implement its provisions. Warning of the negative consequences of further delay in bringing the convention into force, Mr. Sekimizu said; "The problems associated with ballast water are inherently connected to the expansion of world trade. This is an issue from which the shipping industry cannot escape."

The recent ratification of the Ballast Water Management Convention by Denmark (on 11 September 2012) brought the number of States to have ratified the Convention to 36, which exceeds the number stipulated in its entry-into-force criteria. However, around six per cent of the world's merchant shipping tonnage is still needed to fulfil the other entry–into-force criterion of 35 per cent tonnage representation.

Turning to the matter of the Costa Concordia accident earlier this year, in which 32 people lost their lives, Mr. Sekimizu said the incident had focussed the attention of the general public on the safety of large passenger ships, and that the stakes were high for the impending discussion on the matter at the November meeting of IMO's Maritime Safety Committee.

"I cannot overstress how important it is," he said, "that we receive the findings from the investigation as soon as possible, so that IMO can learn the lessons and take decisive steps to improve the safety of large cruise ships." Referring to operational measures already being implemented by the cruise industry in this regard, he added, "Our regulatory system should also be strengthened to formalise the actions it takes and support its efforts."

The Costa Concordia foundered off the coast of Italy in January this year. Mr. Sekimizu called on IMO Member States to consider effective measures to reduce the risk of groundings, to avoid any recurrence in the future.