Seaway Powell Launches Victory Series Actuators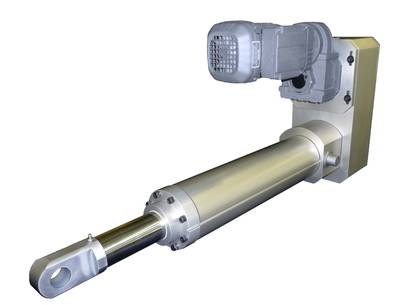 Seaway Powell Marine, a British engineering companies specializing in the design and manufacture of marine hydraulic systems, has announced it will be manufacturing and distributing a new range of Victory Series Actuators.

The Victory Actuator Series is an electromechanical ram-style actuator that is a low maintenance alternative to fluid power cylinders. Suited as a clean and efficient hydraulic cylinder replacement, it offers the end user a rugged, flexible, linear actuator platform for thrust and speed control. This style of actuators excel when there is a high concentration of airborne contaminants, when moving a load that pivots, or when applying force to an already externally supported load.

The Victory Series Actuators can be retrofitted or installed as part of a new mechanical system. When combined with modern servo motors and controls, electromechanical actuation provides nearly infinite programmability, reduced setup times and improved control of speed, acceleration, deceleration, force and position.