Salvors Adjusting Hoegh Osaka's Ballast System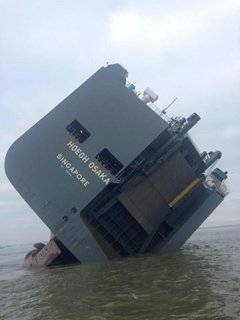 Hoegh Osaka was held secure by tugs as winds in the Solent reached 60 knots last night, the U.K. Maritime and Coastguard Agency (MCA) reported.
MCA said salvors are working to adjust the ballast system aboard the car carrier vessel and hope to begin pumping water from the
car decks within
the next 24 hours.
Salvors hope good weather over the next few days will allow for a reduction of the vessel's list.
If weather permits, divers will perform a hull inspection today.