IMB Warns of West Africa Piracy Threat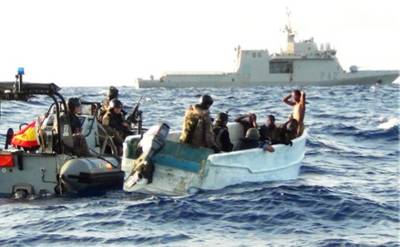 The ICC International Maritime Bureau is asking ships to be extra vigilant when transiting West Africa as piracy in the region becomes a growing concern.

Since the beginning of the year, one vessel, MT Kerala, has been hijacked and six were boarded in West Africa. There was also one attempted attack.

The hijacking of the Liberian-flag product tanker in January by Nigerian pirates has sparked fears these gangs are venturing further south. In that incident, the pirates hijacked the MT Kerala off the coast of Luanda in Angolan waters. The vessel was released by the pirates 8 days later after the cargo was illegally transferred in a ship-to-ship operation along the West African coast.

According to a recent report by the United Nations titled Maritime Piracy in the Gulf of Guinea a lot of the piracy that affects West Africa is a product of the criminal activity associated with the region's oil sector.
"A large share of the recent piracy attacks targeted vessels carrying petroleum products. These vessels are attacked because there is a booming black market for fuel in West Africa. Without this ready market, there would be little point in attacking these vessels," the report said.

The IMB has warned in its annual piracy report of the dangers to ships transiting West African waters particularly around Nigeria, Benin and Togo, and urge continued vigilance as the threat remains real, as highlighted by the MT Kerala hijacking.

It further points to the fact that because pirates have never attacked so far south, it is likely that vessels in the area are not aware of the danger.

The IMB is warning ships to be extra cautious and to take necessary precautionary measures when transiting West African waters. It urges ship owners and managers who lose contact with their vessels to report it to the IMB Piracy Reporting Centre as soon as possible, so that investigations can be carried out and if appropriate suitable warnings issued to other vessels in the same area to reduce the risk of hijacks.