HII's AMSEC Gets Navy Aircraft Carriers Support Contract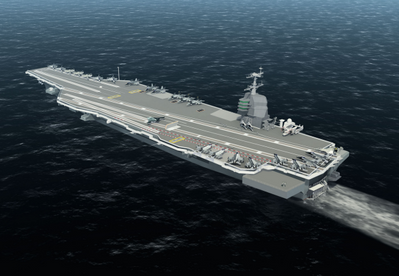 Huntington Ingalls Industries announce that its AMSEC LLC subsidiary has been awarded a contract to provide maintenance, training and planning support for U.S. Navy aircraft carriers.

The indefinite-delivery/indefinite-quantity (IDIQ), cost-plus-fixed-fee contract contains a one-year base period with four one-year option periods which, if exercised, would bring the cumulative value of the contract to about US$135- million. AMSEC will furnish engineering services, maintenance and operator training as well as technical and repair services in support of maintenance and planning for the overhaul, modernization and repair of shipboard elevators, cargo-handling equipment and associated systems installed within U.S. Navy aircraft carriers.

"We are pleased to continue supporting the Navy with this very important work," said Brad Mason, director of the maintenance, modernization and technical services operation. "The Elevator Support Unit (ESU) has been one of AMSEC's core contracts for years and we look forward to continuing our work with the Navy in the vital areas of maintenance, training, alterations and installation."

The work will be performed onboard U.S. naval aircraft carriers in Norfolk, Va.; San Diego; Bremerton and Everett, Wash.; Japan; and other fleet concentration areas to be determined. If all options are awarded, the work is expected to be completed by December 2018.