New Boat Anchor From Lewmar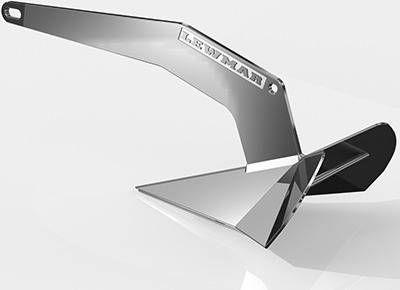 Lewmar's new DTX® anchor fills a gap in their existing range of galvanised and stainless boat anchors.

Made from 316 stainless steel, the DTX® anchors feature exceptional anti-corrosion performance along with the enhanced aesthetics that stainless anchors offer, and at a reduced cost.

Utilising lead ballast encapsulated within the tip of the anchor to achieve the perfect centre of gravity, the DTX® offers the initial bite and holding reliability that users of our Delta™ anchors have come to expect.



Every DTX® anchor meets Ordinary Holding Power standards and is warrantied for 3 years against breakage.

 On the other hand, Delta™ anchors benefit from extremely high-strength Duplex stainless shanks and are thus certified as Lloyd's High Holding Power anchors, offered with a lifetime warranty against breakage.