Jee Celebrates 25th Anniversary, Plans Growth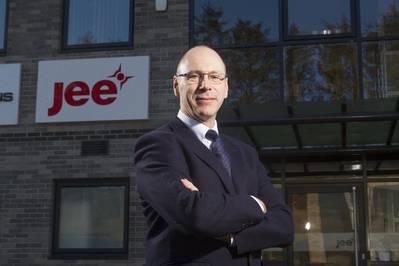 Jee Ltd, the UK's largest independent multi-discipline subsea engineering and training company, will be celebrating 25 years in business at Offshore Europe 2013 at Aberdeen.

Representatives from the company, which reached its landmark anniversary this summer, will be on-hand to discuss Jee's extensive range of subsea capabilities and training courses, both of which span the whole life-of-field. To celebrate the anniversary Jee is inviting their customers and industry peers to join them on their stand for celebratory cupcakes in the mornings, and for a whisky tasting event in the afternoons.

Jee Ltd managing director and founder, Trevor Jee, said: "Reaching our 25-year anniversary is a huge milestone for Jee, and we are thrilled to continue this momentous year with a presence at Offshore Europe. We look forward to sharing our festivities with current and prospective clients at the show.

"As Jee has grown, we have expanded our capabilities to become a leading independent provider of integrated subsea services. The continual controlled growth we have seen over the last 25 years stands as a testament to our employees and their talent. We constantly strive to remain at the forefront of industry progression to give our clients the outstanding service they have come to expect."

During its 25 years in business, Jee has grown from a single-person consultancy to a team of 90 across three office bases in the UK. In the beginning, the company specialised exclusively on pipeline engineering. Responding to the changing needs of the subsea industry, the company has steadily expanded its capabilities to include SURF, structures, controls, materials, installation, integrity management, decommissioning and cables.

Mr Jee continued: "The decision to move from being purely a pipeline company to a provider of integrated subsea services was one made quite deliberately, as it has enabled the company to fulfil the needs of customers and provide whole life-of-field engineering for their projects. By introducing new expertise, we have enabled Jee to not only grow, but thrive.

"We aim to be the first choice for subsea engineering and training in the oil, gas and renewables sectors. We have worked on ground-breaking projects and trained thousands of engineers around the world, developing their skills with our industry-leading courses. We have come a long way in the past 25 years, and we are excited to see what the next 25 bring."

As part of its growth strategy, Jee is doubling the size of its Aberdeen base with a move to a larger office in the city's subsea centre of Westhill in September. The company has also expanded the size of its London premises to accommodate growing staff numbers. Its new space in the Waterloo area of the city has room for 50% more employees.