Paragon Shipping Inc. Announces Filing Of IPO By Box Ships Inc.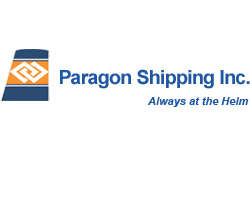 ATHENS, Greece, April 4, 2011 - Paragon Shipping Inc. (NYSE: PRGN), or the Company, a global shipping transportation company specializing in drybulk cargoes and containers, announced today that its wholly-owned subsidiary, Box Ships Inc. ("Box Ships"), has filed a registration statement with the U.S. Securities and Exchange Commission (the "SEC") for an initial public offering (the "Offering") of 10,000,000 shares of common stock of Box Ships.
Source: Paragon Shipping Inc.