Fit for Sea Medical Program Tests 300,000th Applicant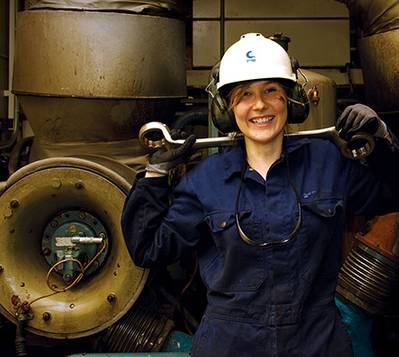 The UK P&I Club informs that its Pre-Employment Medical Examination Programme, claimed to be the world's leading scheme for assessing the fitness of prospective seafarers, has just completed its 300,000th examination.


For the past 18 years, the PEME Programme has provided crew with a first rate health check before going to sea while protecting ship owners from claims arising from medical conditions existing prior to employment. It is the leading loss prevention initiative managed by the UK P&I Club----and the most extensive and comprehensive programme of its kind. It has long proved itself by reducing the volume and level of claims, saving huge sums for ship owners and P&I insurers.

Sophia Grant, who heads the PEME programme for the UK Club, explains: "We constantly strive for continual improvement in prescribed standards and programmes focused on seafarers' welfare. PEME's achievements are clear: fewer claims, safer ships, less disruption and fitter and healthier crews."

The UK Club devised the PEME Programme in August 1996. The decision stemmed from a detailed 'Analysis of Major Claims' which highlighted the incidence of compensation claims arising from pre-employment medical conditions.

Investigations revealed inconsistencies in the standards observed by clinics in making these earlier examinations. Many adhered to the minimal standards required by local authorities. Further, there was no understanding or acceptance of accountability to ship owners for poor and erroneous assessments.

Since its inception, the scheme has steadily increased the number of accredited clinics at key crewing centres around the world. Today, some 67 owners of tankers, bulkers, passenger ships and other vessels, and crew management companies, are catered for by 54 accredited clinics in 19 countries. Most fleets enjoy protection & indemnity cover from the UK P&I Club but a few continue to support PEME while placing their ships with other clubs.

There are thirteen clinics in the Philippines including Manila, Davao City and Iloilo City and twelve clinics in India, four in Croatia, three in South Africa and the UK, two in Romania and Australia, one each in Indonesia, France, Hungary, Ireland, Poland, Spain, Singapore, Thailand, Ukraine as well as extensive coverage throughout the USA & Canada. The busiest clinics are in the Philippines as that country accounts for largest percentage of total examinees.

www.ukpandi.com