Bruno Appointed Chairman of Marine Board, NRC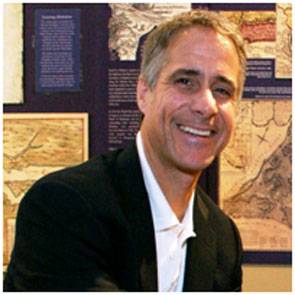 Dr. Michael Bruno, Dean of the Schaefer School of Engineering and Science at Stevens Institute of Technology, has been selected as Chairman of the Marine Board, under the auspices of the Transportation Research Board ( TRB ) and the National Research Council (NRC).

The Marine Board identifies and responds to critical issues in the area of water transportation, port engineering and management, marine policy, offshore development and operations, naval architecture, and maritime economics. Recommendations of the Marine Board are utilized by the NRC to inform government, the public, and the scientific and engineering communities on matters ranging from global warming to homeland security.

As a keystone contributor to the Center for Maritime Systems (CMS), Dr. Bruno has revolutionized maritime research and education, encouraging and empowering institutions like Stevens to produce highly-trained naval engineers, crucial to developing a modern and secure port and shipping infrastructure in the U.S. As Director of Davidson Laboratory from 1989-2007, Dr. Bruno re-established the historic center as one of the foremost facilities for testing ships, positioning Stevens as a significant resource for naval engineers. The facilities of Davidson Laboratory, which include a world-renown high-speed towing tank, support professional research teams from around the world that visit to conduct tests and model open-ocean and coastal events. Davidson also enriches graduate student education through hands-on experience with these research tools. Dr. Bruno's outstanding capacity for strengthening and developing external partnerships allowed Stevens to increase private and government funding for research and teaching programs at the university.

Dr. Bruno directed the founding of the Atlantic Center for the Innovative Design and Control of Small Ships (ACCeSS), a consortium of universities and government agencies supporting leading edge research in naval architecture. ACCeSS partners—which include the U.S. Naval Academy, Naval Post Graduate School, University College London, Florida Atlantic University, the Webb Institute, Lockheed Martin, AMSEC LLC (Northrop-Grumman), VT Shipbuilding, and Band-Lavis Associates—receive funding from the Office of Naval Research and other sources in recognition of their pivotal roles in developing next-generation technologies for the Navy.

In 2009, Dr. Bruno was selected to the U.S. Naval Research Advisory Committee, the senior scientific advisory group to the Secretary of the Navy, the Chief of Naval Operations, the Commandant of the Marine Corps, and the Chief of Naval Research. As the founder of the Center for Secure and Resilient Maritime Commerce (CSR), a Department of Homeland Security designated National Center of Excellence in Port Security Research, Dr. Bruno is a recognized leader in the critical field of maritime security.

Dr. Bruno has capitalized on the unique geographic location of Stevens Institute of Technology and continually attracted federal and international attention, inter-academic collaboration, and superb faculty to the school through his ability to implement real-world solutions and his enthusiasm for education and public awareness. Stevens, which overlooks the Hudson River from elevated Castle Point, has become an invaluable resource for the study, protection, and improvement of the region's busy waterways under Dr. Bruno's guidance. New associations between the university and the Port Authority of New York and New Jersey, the New Jersey Department of Transportation, and the United States Coast Guard continue to improve safety and efficiency on the water.

After devastating coastal storms between 1991 and 1993, Dr. Bruno responded with the State of New Jersey to establish a state-legislated stable coastal protection fund. To aid regional communities in developing sound coastal protection and maintenance plans, he created the New Jersey Coastal Protection Technical Assistance Service. This organization also provides students and faculty at Stevens with opportunities to contribute to coastal protection through research and service.

Dr. Bruno has demonstrated visionary leadership in the development of real-time coastal information platforms and products for use by emergency management teams as well as citizens in the area. The New Jersey Sea Grant Cooperative Extension Program is in place to inform residents about coastal issues to enhance informed science-based decision making on coastal policies. The New York Harbor Observing and Prediction System allows free and public access to real-time analyses and forecasts of harbor and riverine conditions via an Internet portal.

Dr. Bruno is a Fellow of the American Society of Civil Engineers, a member of numerous scientific and professional committees, and currently serves as the Marine Board Vice Chairman. He will assume the Chair on November 1 and hold the position for two years.