Lehnert Appointed MD at Transas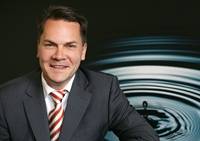 The Board of Directors of Transas Group has appointed Ralf Lehnert as the new Managing Director of Transas Marine International (TMI).
Ralf has a seagoing background as an Officer in the German Navy and holds a Master Degree in Economics and Business Administration. He started in Sales in 1995 in the shipping industry and joined Transas as a Sales Manager in 1999. Several steps led him to his previous deployment as a Director Business Unit Simulation in 2010. During his time in Transas, Ralf was involved in numerous Navigation Systems and Simulation projects, and he brings his extensive experience in the marine business to the new position.
Ralf Lehnert succeeds Carl-Olof Carlsson who has moved to a position of a Managing Director of Transas Marine Limited and where he will be concentrating on international strategic business development and further global expansion. Mr. Carlsson will remain the Chairman of the TMI Board of Directors.
Transas Marine International AB is taking care of company's global operations, sales and distribution & service network for all Transas Marine product lines and is located in Gothenburg, Sweden.