WRSystems Announces Two Key Appointments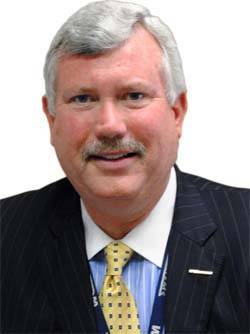 W R Systems, Ltd. (WRSystems) announces two key appointments in its Maritime Technologies Division: Mr Arthur Thomas Senior joins as Vice President – Maritime Business and Mr Mike Kellner joins as Director – Maritime Business. WRSystems' Maritime Technologies Division supplies Radar, ECDIS and Inertial Navigation Technology as part of a full suite of navigational products.

Art Thomas leads the expansion of the Maritime Technologies Division within WRSystems. Mr Thomas' team at WR Systems builds on the company's extensive experience in design, supply, installation and through-life support of navigational and communications equipment. Mr Thomas has extensive experience in the commercial maritime electronics sector. He was both President and owner of Seacoast Electronics until its sale to Radio Holland (RH) in 2009. He then joined RH USA as Vice President Business Development. Before joining WRSystems he held the position of Director, Maritime Sales – Americas at Thrane & Thrane.

Mike Kellner, a board member of RTCM, has held senior positions at Thrane & Thrane, Radio Holland and Furuno. Working alongside Mr Thomas in the Maritime Technologies Division, Mr Kellner's experience in building and managing the 'partner support infrastructure' will be invaluable during this period of rapid growth for WRSystems.

Speaking on the new appointments, Dave Edwards, President of WRSystems, commented, 'I am absolutely delighted we have two of the industry's leading commercial maritime electronics specialists joining our team. Having known Art and Mike for many years, I am looking forward to working closely with them at this exciting phase of our growth. WRSystems enjoys an excellent reputation for technical competence and superior customer support built over the past 30 years. The addition of Art and Mike to our commercial maritime division will further position WRSystems as a leading provider of maritime electronics products and services'.