Ship Service Provider GAC Announces Senior Appointments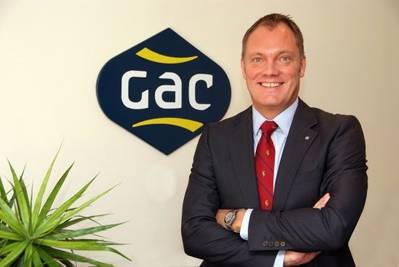 The GAC Group announces key management appointments for its head office and local operations in Oman and the United Kingdom.

Group Vice President for Human Resources Jan Farnelid will retire on 31 August and take on a consulting role with the Group until the end of the year. Since 2004, Jan has successfully implemented HR policies and initiatives that underline the importance of GAC's focus on human capital as a key enabler of its expansion strategy.

Taking over Jan's position at the corporate headquarters in Dubai is Patrik Halldén who will continue to formulate and drive HR policies and practices across the Group.

Daniel Nordberg, previously Regional Business Controller for the Africa, Russia and Central Asia region, will assume Patrik's previous position of General Manager, GAC Oman.

Neil Godfrey, Group Sales Director for Shipping Services for the past nine years, will take on a new challenge as GAC United Kingdom's Deputy Managing Director.

Eric Barnard moves from Cape Town - where he served as GAC South Africa's General Manager, Shipping, for the past five years - to the corporate head office in Dubai, to take over Neil's position as Group Sales Director, Shipping.