Peak Re Makes Senior Appointments in Hong Kong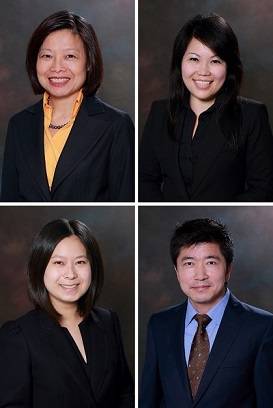 Peak Reinsurance Company Ltd., a Hong Kong reinsurer backed by Fosun International Limited and International Finance Corporation, announced four appointments to strengthen its underwriting and research capabilities in the Asia Pacific region. These new hires are part of Peak Re's strategic plan to bring world-class reinsurance experience to the region, the company said.

Lay-Hui Lim joins Peak Re as Senior Vice President (SVP) of Underwriting and will lead the company's marine business. With more than 16 years of experience in insurance, Lay-Hui Lim started her insurance career in Singapore in general claims handling. She subsequently ventured into marine underwriting with AXA and has helped major insurers such as Catlin and RSA to develop their marine business in the Hong Kong, Korea, China and Taiwan market.

Jasmine Miow is the SVP for the Global Markets. She will utilize her multi-faceted skill set gained in the international reinsurance industry to enhance Peak Re's client relationships in the region. Jasmine Miow has more than 15 years' professional experience in the international reinsurance industry. She is experienced in the field of underwriting, business development, client relationship management and claim management of treaty business for the major markets in Asia, Central Asia and the Middle East. Ms. Miow started her career with Gerling Global Re in Kuala Lumpur, Malaysia and has worked with international reinsurers including Bermuda based MS Frontier Re and Dublin based MS Re.

Shibo Zhang will oversee the China market as SVP and will focus on strengthening Peak Re's client coverage in this market, central to Peak Re's development plans. Shibo Zhang started his reinsurance career in 1994, immediately upon his graduation from university. He has gained solid and rich reinsurance knowledge during his 18 years of experience with People's Insurance Company of China (PICC), Shumyim Insurance Management & Agents, China International Reinsurance and FP Reinsurance Broker.

Supporting the underwriting team is Arina Tek who is appointed Assistant Vice President, Market Research & Analysis. She will be responsible for developing comprehensive research model in Asia Pacific's key markets, contributing a rich source of information and analysis for senior management and the underwriting team. Arina Tek has joined Peak Re from A.M. Best Asia-Pacific Ltd. (Hong Kong) where she served as a rating analyst for more than four years, primarily focused on Southeast Asian markets. Her last position was as a Senior Financial Analyst.

According to Peak Re, the new appointments boost its underwriting and research capabilities and allow the company to offer a more diverse range of reinsurance solutions to its clients. Peak Re can now develop marine business in its chosen sectors of cargo and coastal hull, in addition to its initial provision of property and casualty treaty reinsurance.