3SUN Group Appoints Dawson Chairman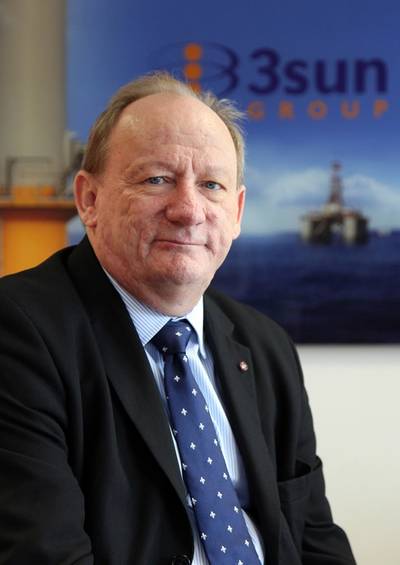 3sun Group appointed Les Dawson OBE as Chairman of the Board of Directors.

Operating in the oil and gas and wind sectors both onshore and offshore, 3sun Group is an established supplier of control panels for offshore oil and gas subsea and platform applications, as well as the installation, inspection and maintenance of wind turbines. Dawson's role as chairman will underpin the company's growth plans and commitment to delivering a high-quality, fully-integrated service from launch to completion.

Dawson's career spans 40 years and includes a variety of high profile positions in the utilities industry. He has earned a number of professional qualifications and honours including an OBE awarded in 2008 for services to the energy and water industry, an Honorary Doctorate of Engineering from the University of Brighton and president of the Pipelines Industries Guild until 2013. Dawson started his career with British Gas as a graduate trainee, and over 20 years progressed to become responsible for the UK's Distribution network for Transco, now the National Grid. He was also President of the Institution of Gas Engineers and Managers in 2001.

Prior to joining 3sun Group, Dawson held a number of executive and non-executive board positions. For five years he was chief executive at Southern Water, one of the UK's leading water utility businesses, where he was responsible for the strategic direction of the business.
More recently, Mr Dawson is also as chairman with J. Murphy and Sons, The UK and International Construction Company.