Hella Appoints New Sales Manager for Middle East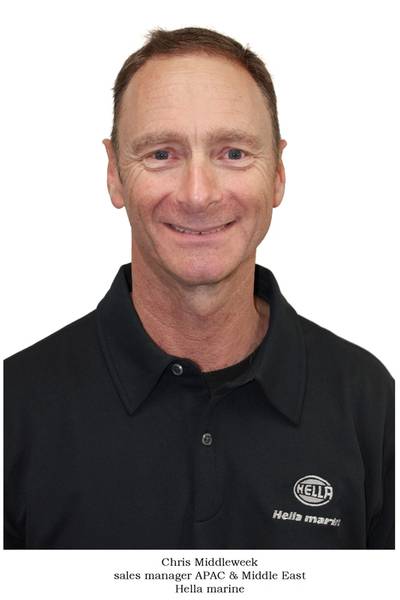 To meet the growing demand for its state-of-the-art LED lighting systems, Hella marine has named Chris Middleweek sales manager for Asia Pacific (APAC) and the Middle East.
The appointment further strengthens the support team in its Auckland, New Zealand, headquarters. Middleweek is a marine electrical specialist with 10 years experience serving OEM accounts. He most recently managed business development and sales for New Zealand's BEP Marine.
"The rapid shift to LED interior and exterior lighting places Chris at the forefront of an exciting period in illumination technology," said Jeremy Singleton, Hella marine global manager. "He has the knowledge necessary to help educate customers, provide technical solutions and become a trusted partner for our OEM builders and aftermarket customers. He's also a keen sailor with a passion for high-performance multi hulls."