KPI Bridge Oil Appoints new Managing Director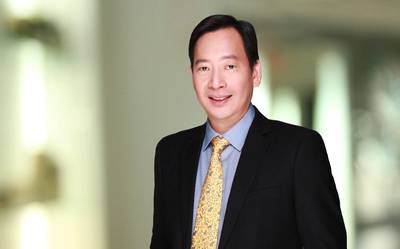 KPI Bridge Oil, a global broker and trader in marine bunkers, marine lubricants and risk management products, has appointed Mr. Andrew Cheah as Managing Director of its Singapore operations, KPI Bridge Oil Singapore Pte Ltd.

Andrew has more than 17 years experience in the Bunker and Shipping industries. Amongst a number of positions in the bunker industry, he has served as Group General Manager for large independent supplier, where he was in charge of implementing Group Growth strategy for Singapore and Fujairah with responsibility for sales and marketing to major international shipping companies. Before this, Andrew served as Head of Marine Fuels Hub Singapore for an Oil Major and was later promoted to Regional Fuels Sales Manager - Asia-Pacific Region in Singapore.

Andrew has graduated from University of Southern California with a major in Marketing Management. "We are very pleased to have such a seasoned Bunker and Marine professional joining our team," said Jan Obel, CEO KPI Bridge Oil. "With Andrew's proven track record of successes in the bunker industry, and an in-depth knowledge of the Asia market and Middle East he is no doubt going to be a valuable addition to our already successful team in Singapore".

Commenting on his new role at KPI Bridge Oil Singapore, Andrew said: "It is an honour and privilege to be joining the KPI Bridge Oil team in Singapore as its new Managing Director. I am very excited to be part of this team and I am greatly looking forward to building upon the successes of the company in the recent years and in leading the future growth of the business in Asia."