China Approves Shanghai Free Trade Zone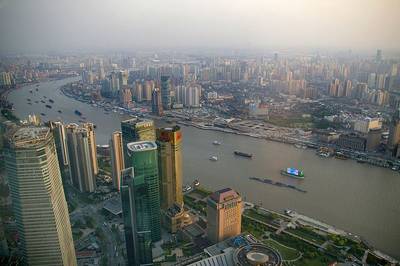 Covering 28.7 square kilometres, the new zone (a pilot project) will be built on the basis of existing bonded zones, the Waigaoqiao Free Trade Zone, Waigaoqiao Free Trade Logistics Park, Yangshan Free Trade Port Area and Pudong Airport Comprehensive Free Trade Zone.
Citing a Ministry of Commerce statement, Xinhua, report that the zone is a crucial move in adapting to global economic and trade development and imposing a more proactive opening-up strategy, adding that it will help explore a new path for China's opening up, speed up transformation of government functions and promote economic restructuring.
Experiences gained from the pilot zone are expected to be copied in other parts of the country, according to the statement.

The zone is expected to strengthen China's global competitiveness and serve as a new platform for the nation's cooperation with other countries, and contribute to efforts in developing "an upgraded version of China's economy," said the statement.
Source: Xinhua