Marine Machinery Association Honor Joseph Carnevale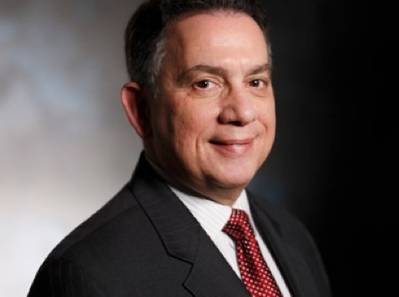 The Marine Machinery Association (MMA) has presented the 2013 Jack Flannigan award to RDML Joseph Carnevale (ret.), Senior Defense Advisor at the Shipbuilders Council of America (SCA), at MMA's 29th Annual Meeting in Newport News, VA.
The award is MMA's highest honor and is named after Jack Flannigan who founded MMA in 1984. RDML Carnevale received the award for his many years of service to the maritime industry both as a Navy officer and his work encouraging the various maritime associations including MMA, SCA, the Society of Naval Architects and Marine Engineers (SNAME), and the American Society of Naval Engineers (ASNE) to work together more frequently to more effectively promote the maritime industry.
RDML Carnevale has been with the Shipbuilders Council for eight years and formerly served as the Director of Fleet Maintenance for the Commander, Fleet Forces Command where he addressed the complete range of Fleet maintenance issues as well as the recovery for USS Cole (DDG 67). As Program Executive Officer (DD 21) for the Assistant Secretary of the Navy (Research, Development and Acquisition) he led the development of the next generation of U.S. Navy surface combatant.
About the Shipbuilders Council of America

The Shipbuilders Council of America (SCA) is the national trade association representing the U.S. shipyard industry. SCA members constitute the shipyard industrial base that builds, repairs, maintains and modernizes U.S. Navy ships and craft, U.S. Coast Guard vessels of all sizes, as well as vessels for other U.S. government agencies. In addition, SCA members build, repair and service America's fleet of commercial vessels