Singapore Shipping Association to Boost Prospects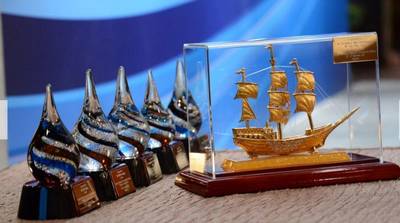 The Singapore Shipping Association (SSA) has unveiled a slew of plans to boost the prospects of its members amid tough global industry conditions, reports The Straits Times.
The key initiatives include building up the finance capability of shipping firms here by promoting more stock exchange listings, opening up access to capital markets and creating greater investor awareness.
The Government can do more by expanding Singapore's tax treaty network, council members of the SSA said.
Despite Singapore being a major shipping hub, its 76 Avoidance of Double Taxation Agreements (DTAs) pale in comparison to the estimated 130 that other shipping nations, such as Norway and the United Kingdom, each have.
Rene Pedersen, chairman of the SSA International Committee said, "Singapore today has some 65 double taxation agreements and that's actually not a lot." By comparison the UK has some 135 double taxation agreements and
Norway close
to 130.
These agreements allow ships carrying the Singapore flag to avoid being taxed twice — in the country where the income arises and the country of residence where the income is received.
"It's well-known that Singapore has strong support and a sophisticated ship finance market in the traditional sense," said SSA president
Esben Poulsson said
.
The association is in discussion with the relevant authorities on reducing port dues - the fees levied by the port to ships entering the port and staying in dock - for offshore vessels, given that they are likely contending with lower utilisation rates.
SSA will actively engage its member in conducting shipping finance seminars in collaboration with the
Singapore Stock
Exchange (SGX). These sessions will act as an information-sharing tool among members and attract potential investment in the shipping sector.