Australian Army Buys Maritime Simulator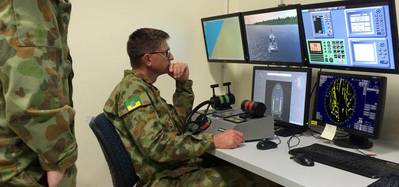 The maritime wing of the Australian Army purchased and installed a VSTEP simulator classroom for landing craft operations and navigation training at its Townsville base in Queensland.

According to VSTEP, the simulator purchase was made following an enquiry from the Australian Defense Force (ADF) and Bohemia Interactive Simulations, a global software company providing simulation training solutions for military and civilian organizations. As a developer of certified maritime simulators, VSTEP was approached by the ADF to supply an advanced maritime simulator classroom for the Australian Army at the Townsville base.

The maritime simulator classroom delivered by VSTEP includes 12 NAUTIS Desktop Trainers and 2 NAUTIS Instructor Stations. The simulators use the NAUTIS Naval Task Force software module, a training module specifically designed to meet the training requirements of the military. NAUTIS Naval Task Force includes tactical communications, landing craft operations, replenishment at sea and antipiracy training.

To maximize familiarization during training, VSTEP has also modeled and integrated the Townsville base and surrounding waterways into the NAUTIS simulators.

The Australian Army contract is the latest in a row of military simulator contracts for VSTEP. Earlier this year, VSTEP won the contract to provide maritime simulators to the Mexican Navy.