JFD Awarded Australian Submarine Contract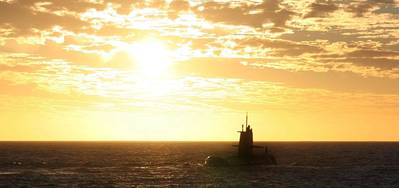 Scope extended to include the provision of wider submarine escape and rescue services and capabilities to maximize the safety of Australian Submariners.

James Fisher Defence (JFD), has been awarded a contract by the Commonwealth of Australia for the long-term provision of the Royal Australia Navy's (RAN) submarine escape and rescue capability for the next five years, plus options through to 2024.

The James Fisher Submarine Rescue Service (JFSRS) has provided escape and rescue services to the RAN since 2008 and was recently awarded a special commendation by the RAN's Commander Submarine Force for dedication and innovation during the recent Black Carillon exercise.

Building upon the existing six years of operations, the new contract will incorporate the provision of Pressurised Submarine Escape Training, which will be delivered by JFD's instructors at HMAS Stirling in Western Australia. Additional enhancements to the JFSRS will include the design and manufacture of an integrated hyperbaric capability, together with a comprehensive training and exercise programme which will sustain and grow the capability, further assuring the ability of the service to respond to a submarine in distress.

Mike Howarth, Managing Director, James Fisher Defence, said, "The safety of submariners remains at the heart of our business and the length of the contract is testament to the confidence the RAN has in JFD's ability to deliver. It is a source of great pride that the RAN has entrusted this key aspect of the Submarine Force's contingency planning to our organization. The experience and commitment of our team continues to set new benchmarks and standards for submarine escape and rescue. This continuous improvement is the hallmark of how we deliver long-term value to all our customers."

The new contract will also showcase the new combined JFD/Divex organization and integrated service offering, the company said.