The New ENC Analyzer is Now Available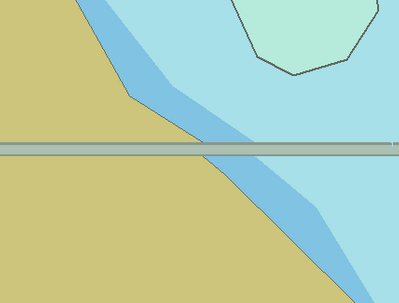 A new version of ENC Analyzer, which implements over 900 individual checks, is now available. The new ENC Analyzer 3.0.0 can be supplemented with the optional Horizontal and Vertical Consistency (HVC) Module.

The consistent encoding of features is one of the major challenges facing ENC producers. Cartographic principles that relate to individual charts also need to be applied to the seamless chart display, whether it is composed of one or multiple ENCs. Features that are common to neighbouring ENCs and overlapping ENCs of different scale bands are often encoded from different data sources, potentially leading to inconsistencies in the encoding of the feature's spatial geometry and attributes. The HVC module assists with the identification of conflicting features and allows the cartographer to apply the appropriate corrective action to resolve these errors, thereby achieving a consistent presentation of their ENC data across cell boundaries and scale bands. In addition, the standard software includes four new SCAMIN checks based on the "Use of the Object Catalogue for ENC", Ed. 3.0.0.

Horizontal Consistency refers to the consistent representation of features that span cell boundaries. Vertical Consistency refers to the consistent representation of features that appear in overlapping cells of differing usage / scale bands. The ENC Analyzer HVC module performs horizontal and vertical consistency validation based on "S-65 – Electronic Navigational Charts (ENCs) Production Guidance", Ed. 1.2.

ENC Analyzer is developed and distributed by L-3 Oceania Australia and SevenCs, Germany. The new HVC Module will be part of the presentation during the SevenCs workshop November 12th, 2012, at Hydro12 in Rotterdam.