Baltic Index Rises on Firmer Large Vessel Rates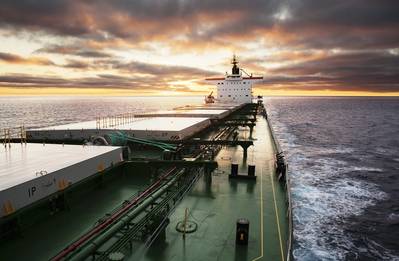 The Baltic Exchange's main sea freight index, tracking rates for ships carrying dry bulk commodities, gained on Thursday on higher rates for larger vessel segments.
The overall index, which factors in rates for capesize, panamax and supramax shipping vessels, was up 14 points, or 1.4 percent, at 993 points.
The capesize index gained 42 points, or 4.47 percent, to 982 points. It was up for a fifth straight session.
"After a relatively long period of time with falling (capesize) rates, things have finally improved ... However, other main routes like iron ore out of
Brazil
and Atlantic activity remain inactive," Fearnleys said in a weekly report on Wednesday.
Average daily earnings for capesizes, which typically transport 170,000-180,000 tonne cargoes such as iron ore and coal, were up $297 at $8,362.
The panamax index was up 10 points, or 0.8 percent, at 1,335 points.
Average daily earnings for panamaxes, which usually carry coal or grain cargoes of about 60,000 to 70,000 tonnes, increased $82 to $10,722.
The supramax index was flat at 1,014 points.
Reporting by Nithin Prasad