Baltic Index at 2-week High on Capesize, Panamax Strength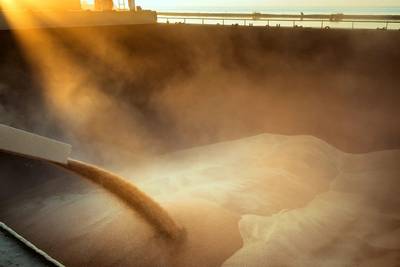 The Baltic Exchange's main sea freight index climbed to a near two week high on Tuesday propelled by strong demand across capesize and panamax vessel segments.

The Baltic index, which tracks rates for ships ferrying dry bulk commodities, gained 90 points, or 5.1%, to 1,864 points, a high since July 31.

The capesize index added 188 points, or 5.8%, to 3,454 points, its highest in more than a week. Average daily earnings for capesizes, which typically transport 170,000 tonne-180,000 tonne cargoes such as iron ore and coal, rose $1,702 to $26,112.

The panamax index was up 67 points, or 3.5%, at 1,999 points, its highest since July 30. Average daily earnings for panamaxes, which usually carry coal or grain cargoes of about 60,000 tonnes to 70,000 tonnes, increased $543 to $15,983.

"Soyabean imports from South America and coal imports have experienced a significant surge during the past month and are likely to continue on this trend through August and possibly even parts of September," Allied Shipping added. Global commodities trader Luis Dreyfus Co is prepared for another unusually strong second half for Brazil's soy exports to Asia as the U.S.-China trade war drags on, with Argentina poised to profit as well this year, a senior executive told Reuters.

The supramax index was up 17 points to 992 points.
Reporting by Shreyansi Singh