First Line of Baltic Sea Pipe to be Laid by Saipem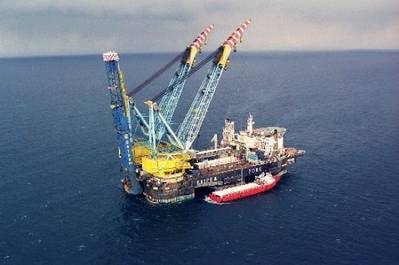 Contracts worth around EUR 2-billion for construction of the first of the four offshore lines of the trans-Baltic South Stream gas pipeline have now been signed by South Stream Transport and Saipem, inform Gazprom.
Saipem is to build the first offshore line of the South Stream gas pipeline as well as erect process facilities in the shore crossing areas, and construct the landfalls.
Pipes will be welded together on board a special pipe-laying vessel and then laid in position on the seabed at a depth of up to 2,200 meters. The South Stream gas pipeline will be laid by two pipe-laying vessels of Saipem: Castoro Sei, an S-lay vessel suitable for both shallow and deep waters and Saipem 7000, a J-lay vessel that constructed the Blue Stream gas pipeline in the Black Sea in the early 2000s.

For the shore crossings, four micro-tunnels will be built on both the Russian and the Bulgarian side. which will allow the preservation of the Russian and Bulgarian coastlines. Preparations for these micro-tunneling operations will start in June 2014 and offshore construction will start in autumn 2014.

Background
The offshore section of the South Stream gas pipeline will consist of four parallel lines, each longer than 930 kilometers, across the Black Sea from the Russian coast to the Varna Port in Bulgaria. Each line will be made up of over 75,000 size 12-meter pipes.

South Stream is Gazprom's global infrastructure project aimed at constructing a gas pipeline with a capacity of 63 billion cubic meters across the Black Sea to Southern and Central Europe for the purpose of diversifying the natural gas export routes and eliminating transit risks. The first gas will be supplied via South Stream in late 2015. The gas pipeline will reach its full capacity in 2018.