MTU & Marina Barcelona 92 Sign Megayacht Agreement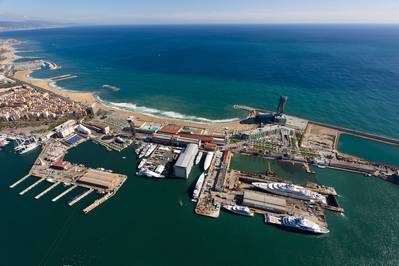 MTU Friedrichshafen GmbH & Spanish repair shipyard Marina Barcelona 92 (MB92) agree cooperation on work and refit of MTU yacht engines.

The agreement establishes technical and commercial relationships between both parties to carry out service work and refit on MTU engines installed in yachts visiting MB92. To this end Tognum Group subsidiary MTU Friedrichshafen has established an office directly within the shipyard.

MB92 is located in the port of Barcelona and is one of the largest shipyards worldwide for the refit, service work and maintenance of super and mega yachts. Since the end of 2011, MTU has provided support to more than 50 yachts within MB92 facilities.


This Barcelona shipyard is carrying out an expansion on their facilities to have a total surface of 76.000 square metres. Apart from buildings, workshops and repair docks, new facilities will incorporate a new float docking repair area for four yachts up to 200 metres in length, a dry dock for yachts up to 210 metres and an additional Syncrolift – a system for lifting vessels out of the water for maintenance and repair – with a total capacity of 4,000 tons, foreseen to be ready at the end of 2013.

MTU is intensifying its cooperation with refit shipyards like MB92 to provide first level support on-site with proactive engine service and assistance, as well as a close linkage to captains and chief engineers for fast assessment of their yacht propulsion systems.