Barloworld Logistics Hosts Customer Iftar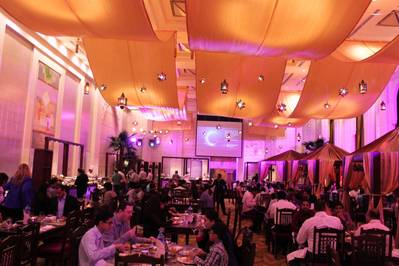 Barloworld Logistics, a provider of logistics and supply chain management solutions, hosted an Iftar event at The Shangri La Hotel in Dubai recently, to celebrate the spirit of Holy Month of Ramadan.

The gathering was attended by Barloworld Logistics' key clients, joined by the company's senior officials. John Wylie, Managing Director – Barloworld Logistics Middle East, welcomed guests who attended the Iftar event from across the Emirates.

Barloworld Logistics provides a variety of logistics and transportation services and said it sees growth opportunities in the UAE and across all the GCC countries. The company specializes in offering tailormade supply chain optimization solutions complemented by its warehousing and freight forwarding infrastructure.