Burling Valves Introduce L-P Tank Blanketing Valve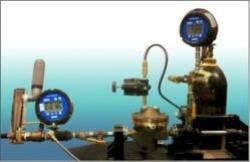 Burling Valve Co. of Port Arthur, Texas clain their Low Pressure Valve BD4-LP opens a new approach to tank blanketing applications.

The basic principle of the tank blanketing valve is to maintain a positive pressure within the storage tank by introducing an inert gas such as nitrogen at a specific low pressure. Once the desired pressure is established the pressure regulator closes and maintains the desired pressure.

For companies involved in such industries as alternative energy, energy and oil, engineering, food processing, maritime, mining or paper, this methodology has several important attributes such as maintaining a non-combustible environment, stopping any evaporation or vaporization and eliminating any oxygen-rich air from entering the tank or storage unit, thus adding to the life of the product and assuring process safety.

When asked to comment about the importance of this type of valve Burling President, Bruce Freed, said, "The simplicity and ease of use of the Burling Low Pressure Blanketing Valve makes for an economical approach to a critical application problem".

The major advantages to this new Burling design are simplicity, cost and ease of operation enabling the user to experience a more efficient blanketing operation. These benefits allow for a significant savings of valuable process dollars as compared to the more traditional and complex systems.