B&J Martin Chooses Boatracs Mini-VSAT for 6 Boats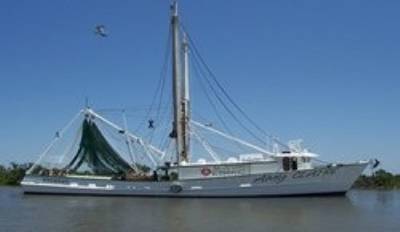 Integrated satellite communications and software solutions provider, Boatracs Inc. has received a contract to provide a broadband communications solution to B & J Martin, Inc., who will be outfitting the site clearance trawling division of their fleet, consisting of 6 boats, with KVH TracPhone V7-IP VSAT terminals including a mini-VSAT Broadband service unrestricted airtime plan and continue using Boatracs BTConnect® for vessel tracking to maintain two-way voice and data communications ship to shore.

"We have been a Boatracs customer for many years because of the reliable service and support," said Jimmie Martin, Vice President and Owner of B & J Martin. "Maintaining constant communications with our vessels is vital in our business and Boatracs has proven to be an excellent partner. We have seen the benefits of having broadband on our trawling vessels and, after working with other communications providers, we decided that Boatracs offered the level of dependable connectivity we require. We are excited to move forward with the installation of the KVH systems on our vessels, integrated with Boatracs BTConnect® on shore."

B & J Martin became a Boatracs customer in 2008 with the installation of narrowband satellite communications on their entire fleet and Boatracs BTConnect® on shore to monitor and message the boats. Boatracs is one of the few maritime software providers that also sells satellite communications hardware resulting in a seamless experience for customers.

"We are honored to have an innovative offshore services leader like B & J Martin as a customer," stated Jonas N. Olsen, Business Unit Manager of Boatracs. "They are a forward thinking company who recognizes the efficiencies and business improvements that come from reliable communications with their vessels."